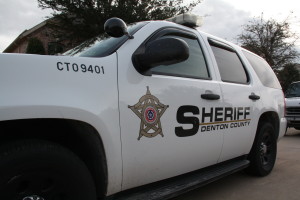 Safety and security is becoming increasingly important for churches, synagogues and faith-based service providers.
To address these concerns, the Denton County Sheriff's Office and Training Force USA is presenting a faith-based community event, "Protecting Your Place of Worship in an Uncertain World."
Participants will gain a better understanding of the need for ministry safety and security. The eight-hour training presentation is free and includes lunch. Registration is required.
All church/synagogue/temple/mosque leaders and staff members, as well as leaders of their congregations (elders, deacons, etc.) are encouraged to attend.  Training is also excellent for all members of the criminal justice community and political leaders.
"This may be the most important training event you will attend this year," said Denton County Sheriff William B. Travis. "I encourage representatives from all faiths to attend this community event in these uncertain times."
Safety and security are critical operational issues for churches and synagogues of all sizes that are often overlooked or not emphasized. The facts show that 44-percent of churches with more than 200 attendees don't have a formal security program for their congregation during worship services.
From acts of violence and vandalism, to disruption of church services, there has been a steady increase in security threats to places of worship across the country.
A child goes missing from the children's ministry during Sunday Service. A violent or unstable person enters and disrupts the sanctuary during an Evening Service. Your receptionist is confronted by a hostile person at the church/synagogue/mosque office. A non-custodial parent takes a child from the ministry classroom– without proper authority– and leaves the church/synagogue/temple/mosque. A church mission trip to Mexico turns into a hostage situation with a group of missionaries from your church. A person shows up at your place of worship with a gun … what do you do? Are you prepared? Is your ministry team prepared?
With the recent events in Charleston, SC, churches/synagogues/temples/mosques today must be prepared for a variety of threats and crisis situations. Faith-based communities must be prepared for any emergency, from medical emergencies, domestic violence, child care protection, disruptive or violent visitors, as well as preparing to ensure safe mission trips.
Students will learn about intimate partner violence, domestic violence and workplace violence. They will learn about the importance of developing a safety/security policy and a child protection policy. They will be able to recognize high-risk areas in their place of worship and offices.
Students will learn about the legal, insurance and liability issues.
Participants will learn how to prepare for emergencies such as medical, natural disasters, an active shooter and other forms of extreme violence. Students will develop a security-assessment checklist that includes: persons and property protection; financial protection; and, transportation protection and mission team protection.
In addition, various incidents, how to address the aftermath of a critical incident and working with the media will be discussed.
Two presentations are offered: Tuesday, Jan. 12, from 8:30 a.m. to 5 p.m. at The Village Church, 2101 Justin Rd., in Flower Mound; and, Wednesday, Jan. 13, from 8:30 a.m. to 5 p.m. at Denton Bible Church, 2300 E University Dr., in Denton.
To register or for more information, contact Assistant Chief Randy Plemons, at 940-349-1622, or Email him at: [email protected].