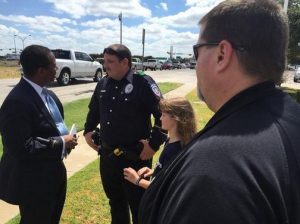 A Whataburger employee has been fired after allegedly refusing to serve to uniformed police officers Tuesday at a Lewisville location, says the Lewisville Texan.
The officers, Cameron Beckham and Michael Magovern, were invited back to the Whataburger on I-35 today for lunch and an apology, according to CBS 11.
What do you think about what happened to Beckham and Magovern? Tell us in the comments.