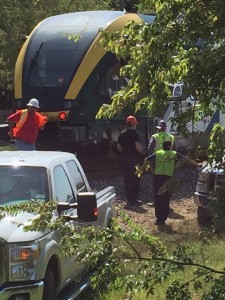 Things are back to normal on the DCTA track between the MedPark and Highland Village stations after a train apparently hit a pickup truck this morning in Lake Dallas.
Lake Dallas police indicate that the wreck happened about 9 a.m. and that the pickup driver has died as a result of his injuries. The cause of the crash is still being investigated, said Lt. Eric Louderback of the LDPD.
Names of those involved are not being released, Louderback said.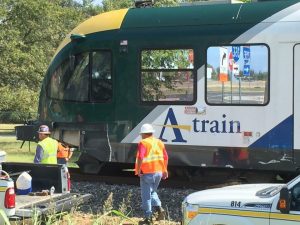 A bus bridge between the Highland Village/Lewisville Lake and MedPark station has been cancelled, but trains will continue to have delays because of a speed restriction and several crossing delays, the DCTA said.