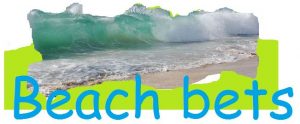 If you're planning to hit the water this holiday weekend, here are a few things we thought you'd like to know before you head out:
Murrell Park is closed on the Grapevine side. All ramps are also closed.
In Lewisville, closings include the Hickory Creek Park campground, Westlake/Oakland Parks day use areas, the Doe Branch access boat ramp and the Big Sandy access boat ramp.
All parks at Lake Ray Roberts are closed.
And from NOAA, here are seven beach dangers you'll want to be aware of:
Rip currents — channeled currents of water flowing away from shore that drag swimmers out to sea. BEST BET: Recognize rip currents and swim where lifeguards are on duty.
Shorebreaks — when waves break right on the shore. They can cause neck and spinal injuries. BEST BET: Check with the lifeguard about wave conditions.
Lightning — about 62 people are killed each year in the U.S. by lightning. BEST BET: Go inside, then wait 30 minutes after the last thunder bolt before hitting the beach again.
Tsunamis — pretty rare for our area but they are essentially landslides or volcanic activity on the sea floor. BEST BET: Know the warning signs.
Sharks — rare, but happen most often near the shore. BEST BET: Stay close to shore; avoid brightly colored swimwear.
Jellyfish — they all sting, but not all have poison. BEST BET: Stay away from jellies on sand and tentacles torn from jellies, which can still sting.
Sunburn — be careful, second-degree sunburn can often require medical attention. BEST BET: Stay out of direct sun as much as possible. Wear sunscreen.