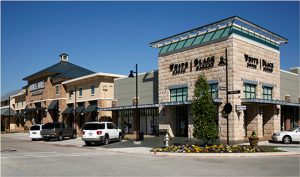 An Indian restaurant will be coming soon to The Shops at Highland Village.
It was announced Wednesday  that Delhi 6 Indian Kitchen has signed a retail lease in the Highland Village shopping center. It is expected to be located in the space that had been occupied by Potbelly Sandwich Shop, which just closed its doors last week.
Delhi 6 is expected to open this winter. Read more about them here.
"We are very excited to welcome Delhi 6 Indian Kitchen to The Shops at Highland Village," said Austin Speni of JLL, who represented The Shops in the lease negotiation. "Delhi 6 Indian Kitchen adds to our growing, eclectic roster of restaurant and entertainment options for visitors and nearby residents to enjoy, providing a unique shopping and dining experience you can only find at The Shops at Highland Village."