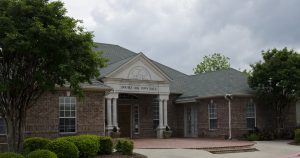 The town of Double Oak is now accepting applications for residents who want to be considered for appointment to Town Council.
Former council member Ginger Brittain resigned earlier this month, soon after winning election in May. The Double Oak Town Council has decided to fill the remainder of her two-year term by appointment, as it did recently to replace Mayor Pro Tem Andrew Wills.
The town of Double Oak sent a news release Tuesday morning saying that residents can apply now for Brittain's unexpired seat. The deadline to apply is 4 p.m. July 31. To be considered, applicants should plan to attend the Town Council meeting at 7 p.m. on Aug. 5.
Click here for the application. For more information, contact Town Secretary Eileen Kennedy at 972-539-9464.