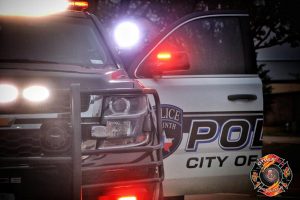 The Corinth Police Department is investigating a bank robbery that occurred Monday afternoon.
Police were dispatched to a robbery in progress at the Wells Fargo, 4051 FM 2181, around 4:15 p.m., according to a Corinth PD news release. Police were not able to locate the suspect. No injuries were reported during the robbery.
Police are investigating the robbery and are on the lookout for the suspect, described as a white man in his 20s or 30s with scruffy facial hair and a tan.
This is all the information that could be released Monday evening, according to Corinth police.