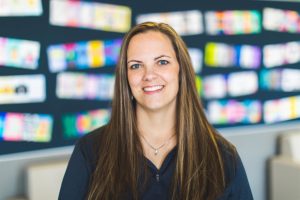 Amanda Killough, a teacher at Flower Mound 9th Grade Campus, is preparing for an expedition this summer in the Arctic.
Killough is one of 45 highly respected educators from the U.S. and Canada chosen as Lindblad Expeditions and National Geographic Grosvenor Teacher Fellows in recognition of her commitment to geographic education, according to a news release from Lewisville ISD. The 2019 Fellows will embark on global expeditions on board the Lindblad Expedition ships National Geographic Explorer, National Geographic Endeavour II, National Geographic Orion and National Geographic Quest to enhance their geographic knowledge with hands-on, field-based experiences that they will bring back to their classrooms, communities and professional networks.
"It's been a dream of mine since I was young to work with National Geographic in some capacity and this opportunity in partnership with Lindblad Expeditions has made that dream a reality," Killough said.  "Through the onboard naturalists, expert photographers and videographers from all over the world, I'll be learning from the best in regards to the ecosystems, wildlife and conservation efforts in the region."
Click here for more information about Killough, and click here to follow her journey on her blog.