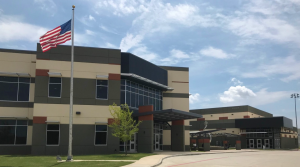 STEM Academy of Lewisville and iSchool High Entrepreneurial Academy have been re-branded as iSchool of Lewisville, a tuition-free ResponsiveEd school that is now enrolling for the 2019-20 school year.
With expansive academic, elective and extracurricular offerings, the open-enrollment public charter school can now serve even more middle and high schoolers throughout Lewisville and the surrounding area, according to a news release from ResponsiveEd. In addition to the core curriculum subjects and state-of-the-art electives, the campus experience offers competitive sports such as soccer, basketball, volleyball, baseball, softball, track, cheerleading and others.
Specialized courses include culinary arts, merchandising, media arts, photography, NASA partnerships, video game design, robotics and more. The collegiate atmosphere and mastery-based system aim to prepare motivated students for higher education and a competitive job market.
"This is an exciting and challenging opportunity to receive a higher level of education," says Head of School Alan Wimberley, Ed.D. "iSchool of Lewisville students learn the distinctions between participation as a way of life and contribution for the good of others."
Enrollment is open for sixth through 12th graders in what has become a place for educational ideas, innovation, and intelligence balanced with an active social environment geared toward developing lifelong friendships with other outgoing young scholars.
Parents are encouraged to call 972-845-8030 to speak to an enrollment specialist or schedule a tour. For more information or to begin the enrollment process online, visit www.ischool-lewisville.com.