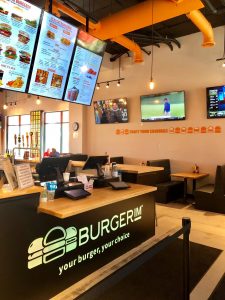 A new fast casual burger shop has opened in Lakeside DFW.
Growing burger chain Burgerim is now open at 2401 Lakeside Parkway, in the southwest corner of Lakeside Parkway and FM 2499.
"We have been searching for the perfect burger restaurant for The Shops at Lakeside," said Jimmy Archie, managing director of Realty Capital, "and we are very excited to have found Burgerim."  
At Burgerim, gourmet patties are 2.8 oz (slightly larger than a slider) because they are designed to be eaten two or three at a time. Customers have a variety of meats available to choose from, like wagyu beef, dry-aged beef, lamb, chicken and even salmon. The menu also includes wings, salads, chicken strips and more.
The chain originated in Israel — Burgerim means "many burgers" in Hebrew — and exploded in California since arriving in 2013 and is quickly expanding across the country.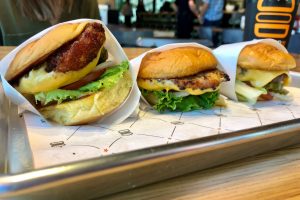 "We are excited to serve the growing Lakeside community," said Edgar Alvarez, co-owner of the Lakeside location (his partner is Henry Arias). "The casual neighborhood feel of our burger restaurant and bar should fit in nicely."
Until the grand opening in a couple of weeks, Burgerim will be open from 11 a.m. to 8 p.m., according to the town of Flower Mound.
Click here for more information.