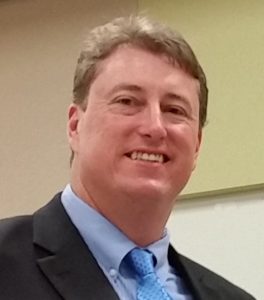 By Mark Norton, AMS, PCAM
Lantana Community Manager
2018 has proven to be a busy and productive year for Lantana.
The Lantana Community Association staff has worked with various contractors to complete numerous projects and enhancements to the common area including: new pool furniture at the South Amenity Center, installing all new hi-definition cameras and recorders at all of the facilities, painting the exterior and the exterior restrooms at the North Amenity Center, new surface on the tennis courts, new access card system at all of the facilities, stocked fish at the North Pond, installed new landscaping, carpet and interior paint at the Visitor's Center, installed a new aluminum fence at the Larkspur Pool and painted the wrought iron fences at the South and Sandlin Pools.
We have also continued to build the Lantana Lifestyle program in the Community by adding new events like the Fourth of July Parade, Kendra Scott pop-ups, senior lunches, poker nights and the Holiday Market and Tree Lighting. We will look to add even more new and exciting events in 2019.
In addition, the staff has worked with Reserve Advisors to ensure proper funding for replacement of common elements as they age. The Association has been funding the Reserve Account accordingly and will continue to do so.
The Board of Directors has finalized the 2019 Operating Budget and Narrative and is pleased to announce that the monthly Assessment rate will remain the same for 2019. A copy of the Budget and the Narrative is available at www.lantanalive.com under the Resources tab.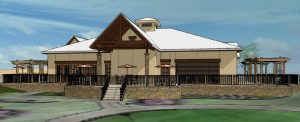 2019 is shaping up to be a busy year as well! The Association staff will also be undertaking several projects this year. These include, but will not be limited to: constructing the new Lantana Community Center, replacing the bollard lights at the facilities, refurbishing some of the entry monuments signs and lights, new drinking fountains at the pools and repairing and staining the wooden Larkspur fence.
The new 4,800-square-foot Lantana Community Center in Barrington at the north end of Lantana Trail will serve as a gathering space for both indoor and outdoor events. It will feature three activity rooms that can be used simultaneously or combined into one large event space, a catering kitchen and a large wrap-around porch overlooking outdoor event lawns, play spaces and bocce ball courts.
Should you have any questions regarding this or any other Association matter, please feel free to contact the Association's office at 940-728-1660.