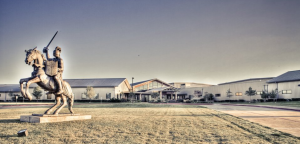 The Refuge for Women North Texas will host a panel event at Liberty Christian School on Thursday to discuss sexual exploitation awareness.
January is National Slavery and Human Trafficking Prevention Month, and the organization has put together the panel for a "diversified, broad, informational and engaging discussion around the topic of sexual exploitation in our communities," according to a news release.
Those in attendance will hear from a survivor, as well as from Bill Haddon with Collin County Human Trafficking Task Force, Sarolyn Morgan with the U.S. Department of Homeland Security, private investigator Dennis Ozment and leaders from 4theONE, C7 Human Trafficking Coalition, Valiant Hearts and Refuge for Women North Texas.
The free event is scheduled for 7-8:30 p.m. at Liberty Christian School in Argyle, 1301 Hwy 377.