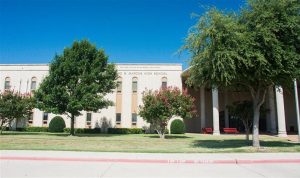 The 26th annual Dr. Martin Luther King Jr. Celebration will be held Monday evening at Marcus High School.
The free civic event is a non-political, inter-faith event to celebrate the ideals of Dr. King, such as eliminating prejudice, equality, sustainable development and international peace. The theme for this year's event is "Loving the Diversity in Our World."
A "Parade of Nations" – orchestrated by The Colony High School Multicultural Club and Hindu Educational Foundation – is scheduled to kick off the festivities at 6:30 p.m., according to a district news release. Any LISD student is welcome to participate in the parade and may carry their country's flag and wear native clothing. Check-in for the parade is at 6 p.m.
Entertainment will include more than 50 LISD students, including the Downing Middle School Orchestra, Hebron High School Black Student Association, Marcus High School Step Team and MHS Choir. Boy Scouts from the Lewisville High School feeder pattern will make the presentation of the colors.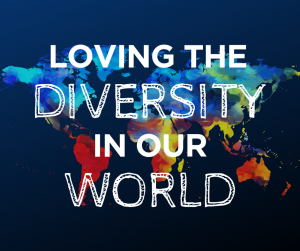 Admission is free. LISD staff members can receive one trade credit hour by attending. Click here for more information.
LISD students who won the Dr. Martin Luther King, Jr. Essay, Art and Photography Contest will also be recognized. The winning students are listed below.
Following the event, winning art and photography will be displayed at MCL Grand Theater in Lewisville (100 North Charles St.) until Feb. 16. Gallery hours are 10 a.m. to 5 p.m. Tuesday through Saturday.
2019 MLK Essay, Art and Photography Contest WinnersEssay
4th Grade
Maryam Amatul Aziz, Castle Hills Elementary, Ms. Buell
Ava Biggins, Prairie Trail Elementary, Mr. Clayton/Ms. Parker
Elizabeth Daiva, Old Settlers Elementary, Ms. Young
5th Grade
Mia Susanne McKenna, B.B. Owen Elementary, Miss Wheat
Nia Lakhani, Coyote Ridge Elementary, Mrs. Duban
Claire Olivia Skelton, McAuliffe Elementary, Mrs. Burton
6th Grade
Noorain Aziz, Killian Middle School, Mrs. Cordell
Ava Linton, Briarhill Middle School, Mrs. Oliver
Arav Sawhney, McKamy Middle School, Ms. Edge
7th Grade
Erik Soelberg, Downing Middle School, Mrs. Phan
Lillian Shai Cassady, Griffin Middle School, Ms. Hendrix
Tatyana Panchishna, McKamy Middle School, Mrs. Warriner
8th Grade
Tina Luo, McKamy Middle School, Ms. Miller
Ji Hoon William Yoon, Downing Middle School, Ms. Wittnauer
Aishwarya Aby, Creek Valley Middle School, Ms. Nguyen
9th Grade
Sophia Sutherland, LHS Harmon, Mr. Boyle
Samantha Lopez, Flower Mound 9, Ms. Harper
Gabriella Morrison, LHS Harmon, Mr. Boyle
10th Grade
Sang Bik Thang, LHS Harmon, Ms. Antoine
Sammi Kwon, Hebron High School, Ms. Bertrand
Gracie Tribolet, Hebron High School, Ms. Bertrand
11th Grade
Sarah Saleem, Marcus High School, Ms. Popp
Alexis Marzwanian, Marcus High School, Ms. Forthun
T3. Suchitaa Sawhney, Flower Mound High School, Ms. McMichael
T3. Justin Walker, The Colony High School, Mrs. Gregory
12th Grade
Asyah Jiron, Lewisville High School, Ms. Squibb
Uk Lian Mang, Lewisville High School, Ms. Squibb
Suket Shah, Flower Mound High School, Mr. Werts
Art
4th Grade
Rian Gajera, Prairie Trail Elementary, Mr. Clayton
Patrick Younjae Choi, Indian Creek Elementary, Ms. Bartlett
Jalyssa Sienkiewicz, Timber Creek Elementary, Ms. Bailey
5th Grade
Izma Amina Fias, Liberty Elementary, Ms. Echols
Joel Carbonell, Prairie Trail Elementary, Mr. Clayton
Daniella Febles, Vickery Elementary, Ms. Gonzalez
6th Grade
Aranza Romero, Hedrick Middle School, Ms. Rowlett
Eric Jeon, Durham Middle School, Ms. Bartel
Sajiri Khale, McKamy Middle School, Ms. Cox
7th Grade
Vidhi Jadeja, McKamy Middle School, Ms. Cox
Kennedeigh Smith, Lakeview Middle School, Mr. Mennsfield
T3. Erica Chung, Creek Valley Middle School, Mrs. Brazell
T3. Breanna Tran, Killian Middle School, Mr. Jacks
8th Grade
Riya Jadeja, McKamy Middle School, Ms. Cox
Paige Madl, Lamar Middle School, Ms. Neibert
T3. Audrey Webb, Lamar Middle School, Ms. Neibert
T3. Yiru Zhou, McKamy Middle School, Ms. Cox
9th Grade
Jueun "Joanne" Baek, Hebron 9, Mr. Hines
Hyun-Jee Kim, LHS Harmon, Mr. Fletcher
Kelcey Oliva, The Colony High School, Ms. Jones
10th Grade
Tamyra Kelly, Marcus High School, Ms. Lawrence
Jase Barrows, Marcus High School, Ms. Murdock
Jenna Dennis, Marcus High School, Ms. Bellevue
11th Grade
Reagan Starin, Marcus High School, Ms. Lawrence
Caitlin Reimer, Marcus High School, Ms. Bellevue
Ria Nuna, Flower Mound High School, Ms. Harper
12th Grade
Evelyn Kha, Hebron High School, Ms. Russell
Abby Zechman, Flower Mound High School, Mr. Kruk
T3. Julie Barker, Marcus High School, Ms. Bellevue
T3. Grace Gozzard, The Colony High School, Ms. Jones
Photography
4th-5th Grade
Jackson Beugler, McAuliffe Elementary (5th), Mrs. Burton
Cameron A. Williams, Valley Ridge Elementary (5th), Ms. McDonie
Grayson McEuin, Prairie Trail Elementary (5th), Clayton/Hernandez
6th-8th Grade
Noorain Aziz, Killian Middle School (6th), Ms. Cordell
Riya Jadeja, McKamy Middle School (8th), Ms. Cox
Jayden Swanzy, Creek Valley Middle School (7th), Ms. John
9th-12th Grade
Justin Suttle, Marcus High School (12th), Ms. Toews
Lauren Foster, Flower Mound High School (12th), Ms. McLeod
Elizabeth Roeling, Flower Mound High School (11th), Ms. McLeod
*Chairman's Prize*
Reagan Starin, Marcus High School, Ms. Bellevue (Art, 11th Grade)