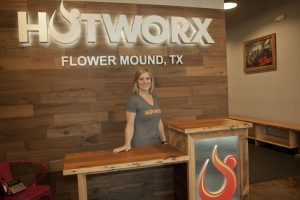 The town of Flower Mound has welcomed 10 new businesses to town in the past month.
The town has issued a Certificate of Occupancy between Nov. 16 and Dec. 17 for 10 new businesses, including a restaurant, a salon and a car wash, according to the town website:
Behavioral Innovations
2612 Long Prairie Road, Suite B
Website: www.behavioral-innovations.com
Behavioral Innovations provides the learning environment that children with autism need with a tailored therapy approach.

Legacy Salons & Suites
6100 Chinn Chapel Road
Website: www.legacysalons.com
Legacy Salons & Day Spa is a full-service beauty salon.

Coyote Rock, LLC
3700 River Walk Drive, Suite 275
Coyote Rock, LLC is a supplier of transportation material services.
ICW Warranties, LLC (International Construction Warranties)
1013 Long Prairie Road, Suite 104
ICW provides commercial and residential warranties to builders, developers or owners on the completed product.
Jerry's Car Wash
2350 Spinks Road
Website: www.jerrysexpresscarwash.com
Jerry's offers car wash services starting at $4 and up to $16.  The business offers free self-vacuums and is open daily.
Gideon Math & Reading
3851 Long Prairie, Suite 130
Website: www.gideonmathandreading.com/flowermound/
Gideon offers specialized tutoring programs in math and reading at every level.
Hotworx Studio
1050 Flower Mound Road, Suite 260
Website: www.hotworx.net/studio/flowermound-south/
This is the second Flower Mound location (existing one at 4130 Justin Road) for HOTWORX, a virtually instructed exercise program created for users to experience the many benefits of infrared heat absorption while completing a 30-minute isometric workout or 15-min High Intensity Interval Training (HIIT) session.
Vega's Cocina & Cantina
1050 Flower Mound Road, Suite 310
Vega's serves fajitas, enchiladas, street tacos and churros, as well as pancakes and breakfast burritos.
State Farm Insurance – Bruce Weinreich
4900 Long Prairie, Suite 200
State Farm Insurance provider, including auto, home, business, property, life and health insurances.
Complex Sports & Entertainment
900 Parker Square, Suite 200
Website: www.complexsportsandentertainment.com
Complex provides consulting and project management services in event management, event design, venue sponsorship activation, venue design and venue management.