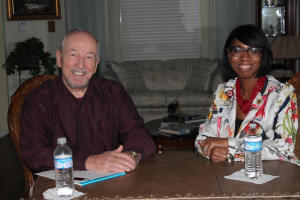 With over 40 years as a full-service, acute care facility, Medical City offers a broad spectrum of care to the communities of southern Denton County. Emergency services are available on the main campus as well as Medical City ER Flower Mound. The patient tower has two floors dedicated to women's services including a specialty obstetrics referral center (for high risk OB services) and a level 3 Neonatal Intensive Care Unit.
Sharn Barbarin has previously served as the Chief Operating Officer at Medical City Arlington from 2011 until her appointment as CEO at Lewisville in July 2015. Under her leadership, Medical City Arlington expanded services and achieved outstanding patient and physician satisfaction scores. Ms. Barbarin began her career with HCA as an administrative fellow at Medical City Las Colinas and was quickly promoted to Chief Operating Officer at the Medical City McKinney where she served nine years before her promotion to COO at Medical City Arlington.
Ms. Barbarin is a graduate of Louisiana State University and holds a Master's degree in Health Administration from Tulane University. She has been named an Outstanding Alumni by Tulane University's School of Public Health & Tropical Medicine, honored as a Top 25 Women in Business by McKinney Living, and as a Young Healthcare Executive of the Year Nominee by the Dallas Fort Worth Hospital Council.
During the interview Ms. Barbarin talks about the numerous services offered at Medical City, including the latest medical technology being utilized at the facility. For more info: www.medicalcitylewisville.com.