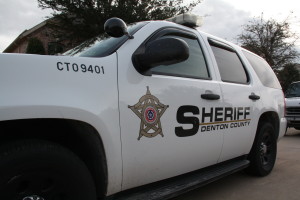 The Denton County Sheriff's Office announced last week that it is joining the Neighbors mobile app to help provide Denton County residents with real-time crime and safety information.
Sheriff Tracy Murphree wants to use the app, which has millions of users, to have investigators can ask people who have the "Ring" camera systems in a geographical area where a crime has been committed to check for footage to quickly identify suspects and solve crimes, according to a DCSO news release.
"We're excited to have Denton County Sheriff's Office join Neighbors to keep their community up-to-date on local crime and safety information," said Jamie Siminoff, chief inventor and founder of Ring. "Over the past few years we have learned that when neighbors, the Ring team and law enforcement all work together, we can create safer communities."
You can download the free Neighbors app on iOS or Android and opt-in to join your neighborhood. You can then customize the geographic area for which you want to receive notifications, and then receive real-time alerts from neighbors, law enforcement and the Ring team, and more. Click here for more information.