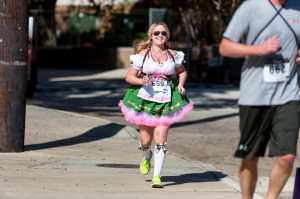 An annual Oktoberfest event and charity 5K is coming up next weekend in Denton after undergoing a rebranding.
Lace up your sneakers and lederhosen for the 12th Annual West Hickory Street Oktoberfest & 5K on Sept. 29 from 10 a.m. to 5 p.m., formerly known as Fry Street Oktoberfest & 5K. The event will include a costume contest, live entertainment, German food and beer and more, according to a news release.
The 5K is hosted by Friends With Benefits, a local nonprofit that benefits North Texas charitable organizations that better local communities, schools and neighborhoods. Three local charities will  receive 100 percent of admission proceeds: Stop the Stigma, Denton Animal Support Foundation's Safe Haven Program and G.O.A.L.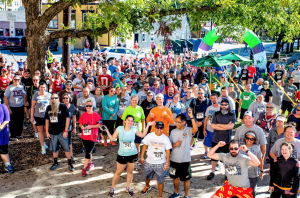 Click here for more information about the event, including 5K registration and general admission tickets.
After the 5K, each venue along West Hickory Street will have live music that begins at noon featuring The Holophonics, Jay B & the Zydeco Posse, Puddin Taine and Brave Combo. There will be wiener dog races, stein hoists, stein races, keg roll races, das boots and more. The four neighborhood bars will be donating 10 percent of the day's sales to the three charities.