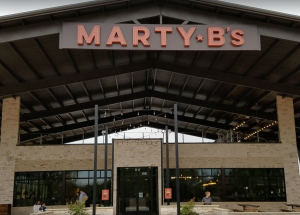 The Bartonville Town Council chose Monday night to deny a potential event center near Marty B's.
Marty Bryan, owner of the Marty B's restaurant on FM 407, took to the town of Bartonville an application to add the definition for an event center to the town's zoning ordinance. He ultimately wanted to purchase more land on the south end of his restaurant and build a 300-person event center to host weddings, banquets and other events, he said this week.
The town's Planning & Zoning Commission recommended denial of Bryan's application at its meeting on Aug. 2 by a vote of 3-2. Bryan said the main concerns brought up by residents were traffic and noise caused by an event center.
The item went to the next Town Council meeting, which was held Monday.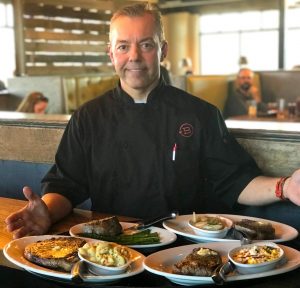 Bryan requested that Council table the item so that he could address the concerns that had been brought up. He said he is sensitive to their concerns, especially because there have been noise complaints about the live music at his restaurant since it opened last year. He has since built several structures to block the noise and upgraded the sound system to significantly reduce the impact the sound has on nearby residents.
"It benefits me none for anyone to be upset with me and my business," Bryan said. "But I realize I won't make everyone happy. I think I have proven with Marty B's that I listen and do everything I can to make it better."
But the Town Council didn't table the item and instead voted 3-2 to deny the application, citing the same concerns. Bryan said it felt like, to him, that his plan for an event center was being lumped in with the problems some initially had with his restaurant.
"It's apples and oranges," he said. "The event center didn't get to stand on its own."
Bryan said that now, he will focus on running the restaurant — and adding more parking at Marty B's — but he may try again in the future to bring an event center to the area.
"If I did give it another shot, I would want to do it in a way that it satisfies the residents' concerns," he said. "At the end of the day, it's zoned restaurant/retail, and if someone else buys it, some big developer with no respect for the community might come in and build."
Though it was denied, Bryan believes the event center would benefit the town of Bartonville.
"My view of Bartonville is that it is the heart of upscale country living, and to me, that means that there are amenities," Bryan said. "I would like to think we've made Bartonville a better place with Marty B's, and I want to continue to add value to Bartonville and the surrounding area."