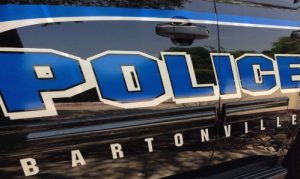 A 21-year-old man was ticketed early this week after he was clocked going faster than 100 mph on his motorcycle in Bartonville.
The man was headed west on FM 407 — between McMakin Road and Razor Road — just after 1 a.m. Monday when a Bartonville police officer clocked him at going 105 mph, according to the Bartonville Police Department. The speed limit in the area is 50 mph.
The officer pulled the motorcyclist over, issued him a citation for speeding and released him. The man did not give a reason for his speed, said Bartonville Police Chief Bobby Dowell.