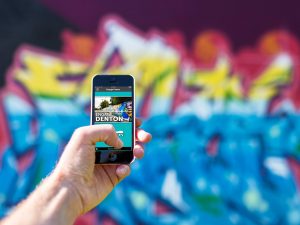 The city of Denton is launching a three-month pilot program of a smartphone and mobile app as a new way for citizens to submit requests for city services, according to a city news release.
The app, called Engage Denton, provides new ways for residents, businesses and other community members to interact with the city, according to the news release. Through the app, residents can submit requests with pictures, track the progress of those requests and access other online city services. Users can create an account to track their submissions and receive timely updates as their request is processed, or they can submit requests anonymously.
During the pilot, Engage Denton will have a limited number of service requests available in an effort to ensure residents have a good user experience with the new app, according to the city. Data from the pilot program will then be used to direct future expansion of Engage Denton's functionality.
The Engage Denton app is available on the Apple App Store and Google Play, and residents can submit requests through the Engage Denton website. For more information, click here.