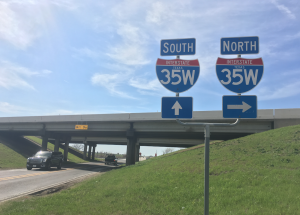 Texas Department of Transportation roadwork is causing delays in Argyle, and more repairs are expected.
TxDOT is working this week on repairs to FM 407 around the I-35W interchange, according to the town of Argyle. The Argyle Police Department said on social media Thursday morning that the roadwork is causing major delays at the interchange, and there had already been on crash.
There are also plans to mill and overlay both lanes of I-35W in Argyle in the next few weeks, according to the town. TxDOT spokesman Ryan Lafontaine said the roadwork is part of an $11 million project that includes full-depth pavement repair, overlay and pavement markings. The project extends from the Tarrant County line to the I-35E junction and is expected to be completed in August.