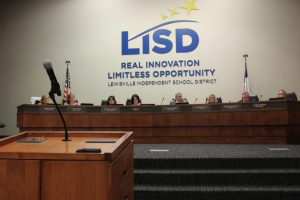 At its June 4 regular meeting, the Lewisville ISD school board is expected to give teachers a 2 percent raise, which is down from the normal annual raise, in addition to items related to school safety and concern stemming from recent school shootings.
The district currently employs 17 SROs provided by five local law enforcement agencies, including six each from Flower Mound and Lewisville. According to background material for the meeting, the district is currently working to bring in 11 more for the next school year, including four each from Flower Mound and Lewisville.
Read more from The Lewisville Texan Journal.