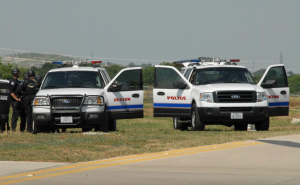 The Denton Police Department is hiring, the department said on social media this week.
The police department is looking to fill several open positions, and a civil service exam has been scheduled for May 19. Starting pay can be more than $60,000, according to the department's website.
The hiring process is extensive. After the civil service exam, there is an interpersonal skills assessment, pre-polygraph interview, polygraph examination, background investigation, oral interview board, interview with the police chief, psychological evaluation, health assessment and drug screen, completion of the police academy and passing the state licensing exam.
Applicants aged 21-44 must have 60 semester hours of credit from an accredited college or university with at least a 2.0 GPA, or they must have a high school diploma or GED and three years active military duty with an honorable discharge within the last three years, according to the department website.
For more information, contact the DPD Recruiting Unit at 940-349-7832 or [email protected]. You can also find more information and register for the civil service exam here.