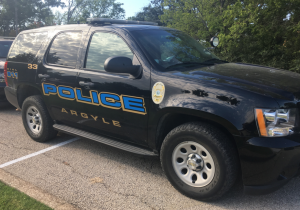 The day after announcing Police Chief Tom Tackett's retirement, the town of Argyle posted a new job listing for a police officer.
The Argyle Police Department is now seeking to hire a patrol officer who is TCOLE licensed. Applicants must posses a valid Texas driver's license with favorable driving history, have no arrest record, good credit and the ability to work all shifts, the job listing says on the town website. Preference will be given to candidates who have verifiable law enforcement patrol experience.
Compensation and benefits include a starting salary of $53,576 and a comprehensive benefits package that includes: TMRS 2:1 7 percent, health insurance with partial dependent coverage, dental, vision and life insurance, short term and long term disability, paid holidays and personal days, uniform allowance, weapons, longevity pay, STEP and certification pay.
Click here for more information.