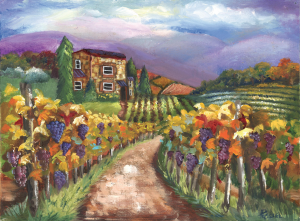 A local nonprofit is making final preparations for its annual charity ball, its primary fundraiser of the year.
The Denton Benefit League's 45th Annual Charity Ball will be held March 24 at Embassy Suites – Denton Convention Center, with the theme of "That's Amore."
"Once inside the European gates, you will be swept away to another time and place with beautiful, creative and elegant decor," says a DBL news release. The event will also have dinner, dancing and a live and silent auction, and items available for bid include, but are not limited to, a trip to see a New York City Broadway show, a cooking class adventure in Tuscany and a dove hunting trip to Argentina.
The gala will be a celebration of the hundreds of awards given over the past 45 years to the Denton community, according to the news release. To date, DBL have given over $5.4 million in grants and DBL members have volunteered over 1 million service hours.
DBL announced in January that it will be distributing more than $232,000 to 37 local nonprofit groups this year.
Denton Benefit League mission is "Promoting Philanthropic Purposes through Community Volunteerism." The organization is operated 100 percent by volunteers and is the largest women's organization in Denton with 260 members.
For more information on the Charity Ball or how to become a member visit www.dentonbenefitleague.org.