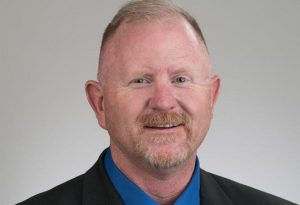 Valentine's Day is upon us so do forget to show that special one in your life how much they mean to you or you may be sharing a room with man's best friend.
We are excited to announce the approval of some long overdue repairs to Crawford Rd.  In our January meeting the council gave approval for staff to move forward with these repairs. Included in these repairs will be a safety zone and crosswalk to access the new town park. The safety zone will include flashing lights, warning signs and a designated crosswalk. This was a request made from members of the Country Lakes Estates HOA that I am happy to say we are able to accommodate. This will help provide residents safety as they cross to enjoy the park.
Speaking of the park, we are anticipating it to be completed in March. There will be a ribbon cutting and celebration to commemorate this event. The date and time will be announced soon. We are very excited for the opening of the first Argyle Town Park.
In the following months I will be brining you more information on upcoming plans for our town. We are excited with the progress this council has made in just a few short months. As we enter election season there are several issues that will be up for vote, not just three council seats.
One very big issue is the diverting of a portion of the sales tax fees that are slated for the Economic Development Commission (EDC) to the Capital Improvement Project (CIP) fund. This will allow the town to build this CIP fund quicker and address our road problems in a timelier manner. But, for this to happen we must put this to a vote and get the public's input. I will be releasing more information about this as we get closer to the elections.
Just as a reminder, I will be at Town Hall on the first Saturday of every month at 9 a.m. for "Mornings with the Mayor." This is a time for citizens to come up and get to know me as well as talk about any issues that may be on your mind. I always try to have a topic in mind for the day but that isn't set in stone. So please come out and join me for some inspiring conversation, coffee and donuts.
As always we are committed to serving the citizens of Argyle with the utmost Integrity and Transparency. My philosophy is to serve for the Common Good with a Common Goal with Common Sense.