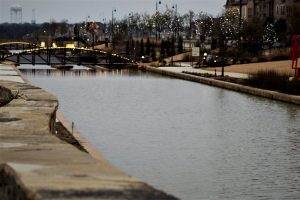 Three businesses have signed lease agreements with Centurion American to open locations in Flower Mound's The River Walk at Central Park.
Merrill Lynch, Bank of America and Orangetheory Fitness will occupy space in the two buildings under construction at the southeast corner of FM 2499 and Central Park Avenue, according to a town news release. More business announcements are anticipated within the next couple months.
Construction on Restaurant Row, an estimated seven future restaurant spaces, has been "slowed down due to an issue with utility work with Oncor and Atmos Energy with the fire lane next to restaurant row."
Crews will start work on The River Walk chapel's foundation soon and it is on schedule to be completed by early summer, the news release said.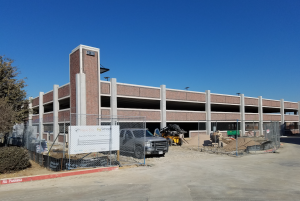 Construction crews are putting the finishing touches on the parking garage located immediately behind the Courtyard by Marriott Dallas Flower Mound, the news release said. It is expected to be completed by the end of the month, following the installation of the elevator, electricity connections, remaining concrete flatwork and other final details.
The River Walk at Central Park is a 158-acre mixed-use development that integrates commercial, office, retail, dining, medical, civic and residential uses in a variety of building types. The River Walk is located north of FM 1171, west of Morriss Road and east of FM 2499.
More information will be announced when available from Centurion American.