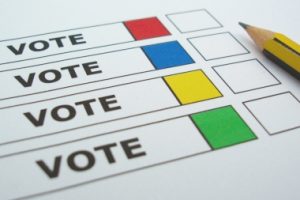 On March 6, voters will go to the polls to select their nominees for political office at the county, state and federal levels.
The winners of the Republican and Democratic primaries become their respective party's nominees for the Nov. 6, 2018 general election.
Early voting for the March 6 elections runs from Tuesday, Feb. 20 to Friday, March 2. Find more voter information on the Denton County Elections Administration website at www.votedenton.com.
The Cross Timbers Gazette emailed questionnaires to candidates in selected contested Primary Elections. Returned questionnaires are listed by office in alphabetical order, unless there's an incumbent (*) up for re-election.
U.S. House of Representatives, District 26 (REPUBLICAN)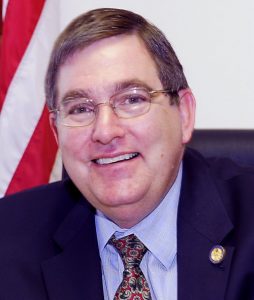 Michael Burgess, M.D., [*Incumbent]
Age:  67
City/Town of Residence: Pilot Point
Current Occupation:  Member of U.S. House of Representatives and physician
Education:  Graduated Valedictorian, The Selwyn School in Denton, 1968; Bachelor of Arts in Biology, North Texas State University (UNT) in Denton, 1972; Master of Science in Physiology, North Texas State University (UNT) in Denton, 1974; Doctor of Medicine, University of Texas Medical School in Houston, 1977; Post Graduate Residency Programs, Parkland Memorial Hospital in Dallas, 1977-1981; Master of Science in Medical Management, University of Texas at Dallas, 2000
Public service: After three decades practicing medicine in North Texas I have served the constituents of the 26th District since 2003 in the House of Representatives. I currently serve on the prestigious House Energy and Commerce Committee where I am Chairman of the House Energy and Commerce Subcommittee on Health and sit on the Subcommittee on Oversight and Investigations and Subcommittee on Digital Commerce and Consumer Protection. In addition, I am a member of the Rules Committee and the Helsinki Commission.
Why should you be re-elected? I am making a difference. Under President Trump we are making our country strong again. In the past year, we have cut taxes, trimmed the bureaucracy, strengthened our economy and repealed the overreaching individual mandate. In the year ahead, we will repeal and replace Obamacare, protect Social Security and Medicare, tighten immigration, and strengthen our defenses from terrorism and foreign aggression.
Top Priorities: Border and national security, jobs and the economy, and the problems with our current health care system. We are fortunate to live in an area with a very healthy economy. A significant part of my work must be focused on ensuring nothing harms America's ability to earn a good paycheck. President Trump has asked for funding to build a wall on our border and Congress should give him the funds necessary to secure our borders. Obamacare should be completely and immediately repealed.
Endorsements: I am endorsed by President Trump and Vice President Pence's "Great America" Committee. I am endorsed by Senator Ted Cruz. I have received a consistent A rating and an endorsement from the National Riffles Association every year since taking office. I have also received a consistent 100% scorecard from the National Right to Life every year since taking office.
Website:  www.burgessforcongress.com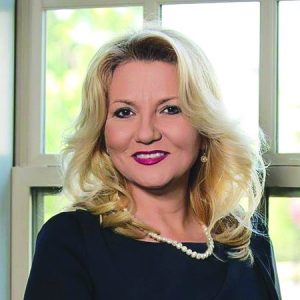 Veronica Birkenstock, Owner, Practical Employee Solutions
Age: 54
City/Town of Residence: Frisco
Current Occupation: Owner/President, VTB Solutions, Inc – dba Practical Employee Solutions
Education: Masters of Art Degrees in Human Resources Management and Development, from Webster University, and an undergraduate degree from the University of South Carolina.
Public service: I have served our communities in many ways. I have served on the Board for our HOA and for the Frisco CVB. I have fought for our shared conservative values throughout my life – not just recently to check a box. Including: Susan B Anthony List to get lifesaving language in bills and participated in the March for Life in DC 1/19/18. I've held fundraisers for: Feed A Hero, Team Rubicon, Kids Shouldn't Have Cancer and more. Coordinated 5 semi truck loads of goods to Hurricane Harvey Victims.
Why should you be elected? I had not intended to run for office. However, I have had enough of those who continually promise things to the voters and fail to get it done – especially now that we have President Trump. Burgess is not delivering, missed key votes and is seeking to hold the seat for 18years! As a small business owner here in Texas since 1997, I know what it takes to lead, balance budgets and be successful. I have navigated The Hill and know how to get things done without getting stuck.
Top Priorities: We need to secure our borders. This includes a border wall to the south, where feasible, and make sure that our CBP Agents have the necessary funding and resources. Investigate why we ran out of gas in our district after Hurricane Harvey and take corrective action. Secure infrastructure funding/projects for our District. Advocate for conceal carry reciprocity among the states for law-abiding gun owners. I will propose legislation to repeal and replace Obamacare and unwind Burgess' MACRA bill.
Endorsements: Denton County Conservative Coalition, significant numbers of GOP Precinct Chairs in both Denton and Tarrant County, Conservative grassroots leaders such as: Lisa Hendrickson – Former Chair, Denton County Republican Party; Toni and Tom Fabry – President and Treasurer, Frisco Tea Party; Julie McCarty – President, NE Tarrant Tea Party. At the time of the deadline, we are continuing to gain grassroots support across the District. Please visit www.v4congress.com to see the updated list.
Website: www.v4congress.com
Facebook page: www.facebook.com/V4Congress