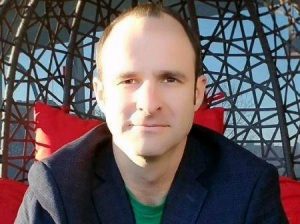 Flower Mound resident Tony O. Lawrence has filed to seek election to Place 4 on Flower Mound Town Council, the seat currently held by incumbent Don McDaniel.
Lawrence, a U.S. Air Force (active duty) Veteran of Foreign War, with service in Operation Iraqi Freedom, announced his candidacy in a news release to The Cross Timbers Gazette Wednesday evening.
"I wasn't lucky enough to be born in Texas, but I was smart enough to move here," Lawrence said in a prepared statement. "Since relocating to Flower Mound in 2010 with my wife, Christina, and children, Jayden, 8, and Sydney, 6, we have fallen in love with this community.
"At the same time, we have become acquainted with issues that — if not handled with an attentive ear to the public – will slowly erode what makes this town so desirable. I've seen it happen in other towns, and I don't want it to happen in Flower Mound. That's one of the major reasons why I chose to run."
Lawrence added that "listening to the public isn't enough; it is the duty of every elected official to act decisively on their behalf, and in their best interest."
Lawrence said he will approach matters of public difference by considering community safety, good stewardship of taxpayer funds and keeping Flower Mound "a desirable place to live."
Lawrence is an assistant coach with Texas Rattlers Select Baseball, volunteer church student leader and 2015 chair of his company's philanthropic division. He said he hopes to see increased public participation in volunteer work in the community.
"Every moment given to someone else in service yields interest that may never be realized in this lifetime," he said. "It's still worth it."
Lawrence said he looks forward to the campaign and "earning the vote of my fellow residents."
"I am convinced that our citizens want this election to be about the future of our great town, not about broken promises of the past," he said. "That's exactly where I will meet them on election day – at the doorstep of a better tomorrow for Flower Mound."
Lawrence, McDaniel and Jim Engel have filed to run for Place 4 on Town Council, as of Thursday. The filing period ends Feb. 16.