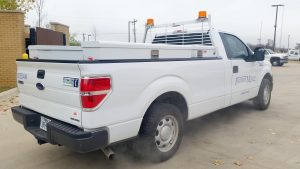 The town of Flower Mound has been recognized for its "green" vehicle fleet.
For the third consecutive year, Flower Mound received the DFW Clean Cities Fleet Recognition Bronze Award from the U.S. Department of Energy's North Central Texas Clean Cities Coalition, according to a town news release. Flower Mound was one of 19 cities in North Texas to receive this award, specifically for ongoing efforts to reduce petroleum consumption and improve overall air quality by participating in alternative fuel programs.
In 2006, the Flower Mound Town Council adopted the Clean Fleet Vehicle Policy and Model Ordinance, making alternative fuel vehicles (E-85 ethanol flex-fuel and hybrids) the standard among Flower Mound's municipal vehicle fleet.