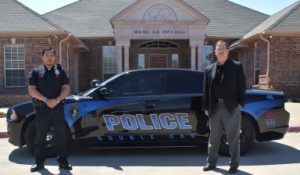 The Double Oak Police Department is trying to locate a man who witnessed a crime last week.
Two drivers were involved in a road rage incident on Nov. 8 at 6:30 p.m. near the intersection of Justin Road and Chinn Chapel Road, according to a Double Oak police news release. It is alleged that one driver threatened to harm the other.
A man driving a pickup truck witnessed the incident, intervened and got the two people to disperse, according to police.
Double Oak police would like for that witness to contact Det. Clint Murphy at 972-355-5995.