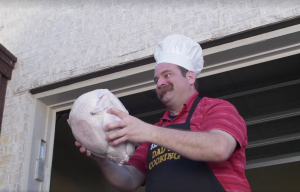 The Flower Mound Fire Department recently posted a humorous video on social media to give residents tips for how to properly deep-fry their Thanksgiving turkeys.
The video shows a man basically doing everything wrong as he prepares to deep-fry his turkey, but it gives the correct tips for people who plan to do the same thing next week.
Some of the tips include:
Keep the fire away from all structures
Make sure the turkey is completely thawed
Monitor the oil temperature
For the rest of the tips, and maybe a laugh or two as disaster strikes the turkey fry, click here to watch the short video.