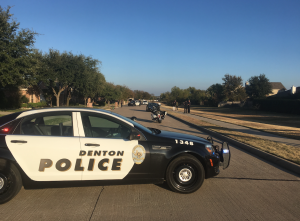 A 4-year-old boy was injured and taken by air ambulance to the hospital Friday after he rode his bicycle in front of an approaching vehicle, according to police.
About 4:20 p.m., the boy was riding his bike in front of his home in the 6000 block of Creekway Drive under supervision, but he rode out in front of an oncoming vehicle, according to Officer Shane Kizer, a Denton Police Department spokesman. The vehicle struck the boy, and he was flown to Cook Children's Hospital in Fort Worth with a "probable broken leg" and other possible injuries.
Police were still investigating the incident, Kizer said.