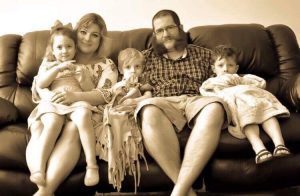 An Army veteran and his family will receive the keys to their new, mortgage-free home in southern Denton County on Thursday, just in time for Veterans Day.
Operation Homefront, a national nonprofit that supports military veterans and their families, and Meritage Homes Corporation announced in September that they chose a deserving military family to receive the new home, located in Northlake in the Canyon Falls community, according to a news release.
U.S. Army Specialist William Robbin, his wife Nikki, their three children and service dog will receive a 2,038-square-foot Meritage home through Operation Homefront's Homes on the Homefront Program. With three bedrooms and a fully paid mortgage, the family will be setting down roots near their extended family.
"It's such a blessing and still feels like a dream every day," William said.
William enlisted in the Army in 2007 and carried out multiple missions every day as he rose to the rank of specialist, the news release said. He later served in Iraq in 2008 where he cleared homes and patrolled the streets of Baghdad. William was honorably discharged in 2012 after suffering from traumatic brain injury and daily seizures.
Today he relies on his service dog to help with daily living, according to a news release. Although he can no longer work, Robbin has created a niche for himself by fundraising for charities through beard competitions, which he jokingly refers to as "beauty pageants for men." His impressive beard, which he grooms religiously, generates a lot of attention and has earned him several awards.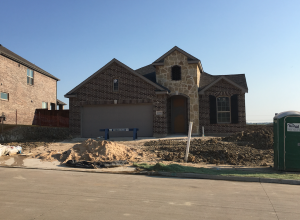 "This will be the eleventh time we've given a quality, mortgage-free home to a deserving veteran's family, and each time is a heart-warming and emotional moment for all of us involved," Steven J. Hilton, chairman and CEO of Meritage Homes, said in a prepared statement. "We are extremely appreciative of the courageous men and women serving in America's armed forces, and truly honored to be able to improve veterans' lives in cooperation with Operation Homefront."
Founded in 2012, the Homes on the Homefront program has placed nearly 600 military families in mortgage-free homes since inception.
"We are so grateful to Meritage Homes for their amazing support of our mission to build strong, stable, and secure military families," said Brig. Gen. (ret.) John I. Pray Jr., president and CEO of Operation Homefront. "This life-changing donation allows our veteran family to have the opportunity to thrive in a community they have worked so hard to protect."
Meritage and Operation Homefront will present the keys to the home to the Robbin family on Thursday at 10 a.m. in the 1000 block of Uplands Drive.