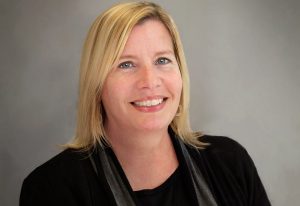 by Janet Laminack, Denton County Extension Agent-Horticulture
You may think the garden season is only in the spring, but fall is one of our best times for gardening. Now is the time to plant shrubs and trees in your landscape so they can get well established before the heat of summer. Also, the fall is a time of many educational opportunities.
To inspire and educate you, the Master Gardeners are hosting their annual Fall Garden Fest on Saturday, October 14. This year, this family-friendly free event will be from 9 a.m. to 3 p.m. at the Denton County Fairgrounds, which is a new location from previous years.
This year's theme is "Pollinators" with presentations conducted by Ricky Linex of the National Resource Conservation Service on "Prairie Plants and Pollinators." Roger Sanderson, horticulturalist at the Texas Discovery Gardens will talk about "Creating a Butterfly Garden." There will be a panel discussion on "Urban Beekeeping" and a presentation on "The Monarch Highway."  There will also be opportunities to learn more about vegetable gardening, container gardens, herbs, lawns, snakes, composting and worm composting among other topics, at the many educational booths. Visit the events page at www.dcmga.com to learn more.
Speaking of the Denton County Master Gardeners, have you considered becoming one of these volunteers? If so, we have an informational open house on October 18 from 10 a.m. to noon at the Denton County Extension Office at the Carroll Building, 401 W. Hickory St, Denton TX. You will have the opportunity to mix and mingle with Master Gardeners and to ask questions to learn if this program is a "best fit" for you. Applications are due October 20 for the 2018 class that runs January 30 through May 1.
Most ongoing Master Gardener educational activities are open to the public. Join the Herbal Branch October 23, from 10-11 a.m. at the Extension office in the Carroll building for a presentation on basil. Or on November 27 for "Growing Microgreens."  The Master Gardener general meeting is typically the second Wednesday of the month from 9:30- 11 a.m. which includes an educational presentation. October 11 will be about growing maple trees in Texas and November 8 will be about holiday floral design. Join us!
On November 2, we will be offering a class for professional landscapers and arborists. This all day class will provide two recertification credits from the International Society of Arboriculture and is pending approval for 5 CEUs from Texas Department of Agriculture for pesticide applicators. Registration costs $ 40 which includes lunch. For more information on this class and to register visit denton.agrilife.org and look under the urban horticulture tab or the upcoming events. Or you can call us at 940.349.2883.
If you have questions about your lawns, fall veggie gardens, trees, shrubs, etc., give the Master Gardener Help Desk a call. They can be reached at 940.349.2892 or email at [email protected].