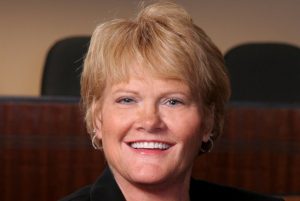 It is officially fall and our North Texas weather is cooperating, well, at least sometimes. In the City offices we are kicking off the beginning of a new fiscal year with a bond election and two events honoring the men and women who serve and protect us locally and around the world.
We have scheduled a bond election for November 7. Residents will have the opportunity to consider two propositions. The first proposition, totaling $2.86M, is for the full reconstruction of streets that have reached the end of their life cycle.
The second proposition, totaling $4.29M, is for park and recreation improvements. Specifically, several improvements to the City's only community park, Unity Park. The play area, Kids Kastle, is at the end of its useful life and in need of replacement with new recycled plastic materials that will provide increased safety and less maintenance. The ponds at Unity Park require dredging to remove the accumulated silt and improvements to address drainage considerations. A drainage study conducted in 2017 recommended making improvements to accommodate a 50-year flood which will also benefit the surrounding area. A section of the park will be redeveloped to add an additional softball field to complement the existing baseball fields. The Unity Park improvements total $2.54M.
Other park projects included are the extension of the Brazos Park parking lot, in the amount of $353,000. Several years ago a parking lot was built at this park to alleviate parking on adjacent streets. Popularity of the fields has prompted the need to increase the size of the parking area. The development of Sunset Park, which is classified as a mini park and serves local residents as a neighborhood park site and provides water access to Lewisville Lake, comes in at an estimated cost of $162,700. The development will address erosion issues and safety concerns along with enhanced roadway completion to facilitate emergency vehicle access and turn around capabilities. Public input was solicited on the design for the park in the spring of 2017 and was approved by Council. Resurfacing the walking track at Victoria Park to remove cracked and uneven pavement which can be a tripping hazard to patrons is included at an estimated cost of $275,000.
Finally, construction of the trail segment on Highland Village Road from the Municipal Complex to Sellmeyer Lane is included at an estimated cost of $922,300. A large number of residents adjacent to this section have no access to the city trail system to connect to Lions Club Park, Lakeside Community Park and Doubletree Ranch Park. This presents a potential safety issue as people walk the two-lane Highland Village Road to access these amenities.
Early voting will begin on October 23 and run through November 3. Denton County residents can vote at any early voting location throughout Denton County, including the Municipal Complex. On Election Day, Tuesday, November 7, residents must vote at their assigned precinct locations. The Denton County Elections website at votedenton.com has all the details.
The two events coming up to honor our local heroes are the Fallen Officers Bike Race and 5K Run on October 21 and the Salute Our Veterans luncheon on November 10.
The purpose of the Fallen Officers Bike Race and 5K Run is to honor Texas police officers who have been killed in the line of duty and provide support for their families. The Highland Village Police Department began this event 10 years ago to help support the Texas Chiefs of Police Association's Officer Survivor Fund. This fund provides financial assistance within 24 hours to the families of Texas police officers killed in the line of duty. The event will take place at The Shops at Highland Village. A 5K run will take place in the morning then in the afternoon police bike teams from around Texas will be racing to remember their comrades who have been killed in the line of duty. Citizens can also ride the bike race in honor of the fallen and to help raise funds for the Officer Survivor Fund.
Since this is the 10th year for this event, a special tribute will be made to honor the fallen with time in the agenda set aside to remember those who have given the ultimate sacrifice.  A Fallen Officers Memorial table will be set up at the event to remember those officers who have died since July 2016 as well. A Kids Zone will provide activities for the kids too. We'll have music by Infinite Journey, vendors, the great food found at the eateries in The Shops at Highland Village and public safety vehicles and equipment.
There are several ways you can support this event. You can donate and/or purchase an item in the silent auction, participate in the 5K or the civilian bike race, purchase a 10th Annual Memorial T-Shirt or just come to the event and show your support.  Check out www.TXFallenPD.com for all the details.
Again this year the HVPD is partnering with the Highland Village Business Association's Restaurant Week to showcase Highland Village restaurants. Restaurant Week will take place from October 15-21 and participating restaurants will give a portion of their sales to the Fallen Officer Fund. Restaurants participating this year include Baskin Robbins, Buffalo Wild Wings, The Flour Shop Bakery, Shoal Creek Tavern, Freddy's Frozen Custard, Fresco's Mexicana, Rockfish, Corner Bakery, and Snuffer's.  I hope you'll try a new restaurant or visit your favorite eatery and help support our local businesses and the fund. You'll want to check TXFallenPD.com for the details.
Our goal is to raise $30,000.00 for families of officers that have lost their life in the line of duty. We anticipate a large crowd will come to support the race, the Officer Survivor Fund and enjoy the entertainment. I hope to see you there!
On November 10 we are hosting the Salute Our Veterans luncheon which honors the men and women who have fought to keep our country safe and free. This event has grown so much we now hold it at the Hilton Garden Inn in Lewisville. The Highland Village Business Association takes sponsorships from local businesses and residents so the veterans and a guest can attend at no charge. This is the most memorable event we hold as we "pass the mic" and let each veteran tell us their name, branch of service and a little something about their time in the military. We have young and old veterans attend and they love the camaraderie found at this event. We love hearing the stories of these men and women and paying our respects to them for their service. If you are a veteran, we would be honored if you'd attend the event.
Over the years a slideshow of pictures of our area veterans has been shown and we are always eager to add to that presentation. If you are a veteran and have a picture from your time in the service, or if you have a relative you'd like honored, we want those pictures. You can scan your picture and send to us via email to [email protected], be sure to include the name, rank, and branch of service in the email. You can also call us at 972-899-5131 to schedule a time to come by and we'll be happy to scan your picture for you. Please send us your pictures by October 28.
The event is also the forum for Congressman Burgess' awarding of Congressional Commendation to local veterans. If you'd like to sponsor the event or attend, just contact the city at 972-899-5131 or email us at [email protected].
I encourage you to help us pay tribute to those who have made the decision to risk everything for our freedom and safety. These men, women and their families deserve our respect and honor. I hope you'll donate to or attend these events.
As we head into the season of giving thanks, I appreciate the opportunity to serve as your Mayor and hope to see you around town.