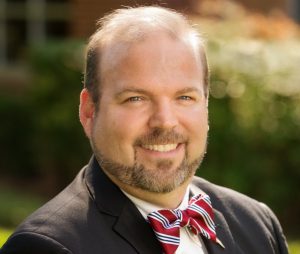 Fall is in full swing and that means the Town's calendar is full of great events. I encourage you to check out our two special Veterans Day activities and Dorothy's Dash.
Our annual Veterans Day Ceremony will take place on Sunday, November 5, at Flower Mound High School Football Stadium. There's a family picnic, refreshments, and a memorable speaker, followed by a Veterans Review, where local Boy Scouts, Girl Scouts, and ROTC units parade before the veterans in uniform.
Then, on Friday, November 10, the Town will hold its fourth annual Veterans Day Relay Run. This event provides veterans and their family members the opportunity to run a portion of a pre-determined route throughout Town, carrying the American flag. It's an incredible event, so if you see one of the runners that day, be sure to give them a honk and a wave.
One last notable event, be sure to check out our annual Dorothy's Dash. The net proceeds from the Kid's K and 5K run/walk will benefit the Lone Star Chapter of the Multiple Sclerosis Society in honor of Dorothy Walkup, a former Flower Mound employee who lost her battle with MS in 2004. The details for each event and other upcoming programs can be found at www.flower-mound.com/specialevents.
In September, the Council approved the annual budget for the 2017-2018 Fiscal Year which is the start of several major projects. The design and construction of the Library expansion in addition to the future Fire Station No. 7 are included. The new fire station will be located near the intersection of Wichita Trail and Skillern Boulevard and its opening will improve response times in south central Flower Mound. Heritage Park Phase IV is also included in the budget, which includes a disc golf course and scenic overlook. Several street improvements are also included, which will improve mobility in Flower Mound.
The Council also approved a measure in September that allowed the Town's first hotel, a Courtyard by Marriott, to open in a timelier manner. The Council approved a second amendment to the Chapter 380 agreement with Rainier Medical Investments, as well as an amendment to a development agreement, that allowed the Town to issue a certificate of occupancy for the Courtyard Marriott hotel since construction has started on the parking garage. The amendment also extends the deadline for substantial completion of the parking garage to March 15, 2018, with a possible 30-day extension for bad weather. Should the parking garage not be substantially complete by its new deadline, the Town has the discretion of withholding incentives as part of the Chapter 380 agreement. We're happy this measure encourages the ongoing construction of the parking garage while providing the opportunity for the hotel to open its doors on September 29. This amenity has been long overdue for residents and I'm happy to say visiting family and friends no longer have to search outside of Flower Mound for a hotel.
Finally, during a September Council meeting, we asked Town staff to look into possible road safety enhancements along Gerault Road, and perhaps throughout the community. As you may have heard, one of our young residents was riding his bike on Gerault Road, near the intersection of Big Canyon, earlier this year when he was accidentally struck and killed by a vehicle.
This tragedy emphasizes my belief that Flower Mound has grown to the point where we need to reexamine our Thoroughfare Master Plan to include illumination on the Town's major roads, including Gerault. My hope is that with today's technology, there is a light solution that can enhance the safety of our bigger roads, without bothering the adjacent communities. Other possible solutions that are being discussed and investigated are adding reflectors to the intersections, improving the line of sight at neighborhood intersections, and potentially adding a traffic signal at Gerault and Big Canyon.
As staff prepares their recommendations, we will keep you updated on the suggested improvements. The Council and Town staff place resident safety at the top of our priority list and continue to look for ways we can make Flower Mound an even better place to live.
As always, I am here for your questions or concerns. If you would like to reach me, please feel free to email me at [email protected].