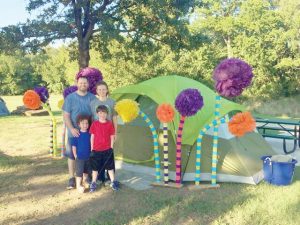 Registration closes Monday at noon for the annual Flower Mound Family Campout.
Families will gather on Sept. 16 at Twin Coves Park for a night of games, activities and a catered dinner and breakfast. Campers will bring their own tents and decorations, and the "most creative" tent wins a prize.
Registration is required and can be done here. The cost is $60 for CAC members and $66 for non-members, per family of up to six. Cabins and RV slips are available for an additional charge and must be booked separately.
For more information, call 972-874-6281.