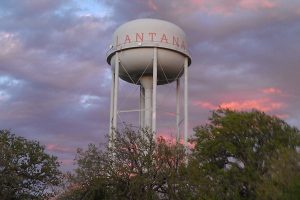 Lantana community news briefs compiled by The Cross Timbers Gazette.
Sign Up for Run Lantana
The Lantana Community Association's eighth annual Run Lantana 5K and 10K is scheduled for Saturday, Sept. 16, and will benefit Ranch Hand Rescue, an Argyle nonprofit that rescues and rehabilitates abused and neglected farm animals.
Ranch Hand Rescue integrates the animals into its Equine and Animal Assisted Therapy Counseling programs that serve victims of child and sexual abuse.
Run Lantana raised more than $14,000 for Ranch Hand Rescue last year, and it has raised more than $50,000 for local charities.
Registration fees for the 5K are $25 for adults and $15 for kids 12 and under. Fees for the 10K are $35 for adults and $25 for kids 12 and under. The price increases $5 after Aug. 31, and it increases $10 on race day.
For more information or to register, visit www.runlantana5k.com.
D.R. Horton Acquires Lantana Developer
The real estate company that developed Lantana has been acquired by the country's largest homebuilder.
According to the terms of a new merger, Forestar Group will be a subsidiary of Arlington-based D.R. Horton, according to a news release.
The $560 million cash transaction, in which D.R. Horton will acquire 75 percent of the currently outstanding shares of Forestar, is expected to close during the last quarter of this year.
"This transaction is expected to create additional value for shareholders of both companies, and to enable Forestar to become a leading national land developer," said Phillip J. Weber, Chief Executive Officer of Forestar, in a prepared statement.
"Aligning Forestar's resources with D.R. Horton's strong demand for finished lots, extensive network of markets, land acquisition and development professionals and land seller and business relationships is expected to accelerate our growth and enhance our operating efficiency and returns."
No changes are expected for Lantana as the last areas of undeveloped residential land should be occupied by new homes within the next few years, according to Will Shannon with Forestar Group Inc.
"Our execs in place have already greenlighted developing the balance of Lantana working with the existing homebuilders," said Shannon.
Lantana's total build-out will be a little over 4,000 homes.
Ladies Kick Off Season Aug. 22
The Lantana Ladies League is excited to begin the 2017-2018 year of friendship and giving! Our traditional Kick Off meeting will be held on Tuesday, August 22, at the Lantana Golf Club and is free to attend.
This year the Ladies League Board voted on creating a theme for this year of "Live, Laugh, Love" symbolizing the 3 LLL's of Lantana Ladies League, that we Live in or near Lantana, we Laugh and have fun and we Love supporting local community charities.
Speaking of charity, here are the charities we are supporting this year: Young Life/Young Lives, Sadie's Sleigh, CACDC, Journey to Dream/Kyle's Place, Kids Kupboard, American Diabetes Association, Ally's Wish and Humane Tomorrow.
For those that aren't familiar with the LLL we are open to all ladies that want to get to know their neighbors, make friends and support local charities. We are a group that loves to have a great time while raising money for charity! We do this by hosting fun events each month for the ladies to enjoy. This year we are bringing back a few of our favorite events like the Quarter Auction, Amazing Race and Casino Night coupled with a few new events for the ladies to enjoy!
If you have any questions reach out to either the President, Heather Shimala at 469-712-0185 or Vice President, Lisa Jackson 813-732-6950. They would be happy to answer any questions! –Submitted by Heather Shimala
Development Watch
Lantana had 3,459 occupied homes as of July 31 with an estimated population of 11,242.
Two new commercial projects are being designed on the pad sites adjacent to Kroger in Lantana Town Center. A Chase Bank is planned between the Kroger gas pumps and Starbucks along FM 407 and Firestone Complete Auto Care Center will locate behind Starbucks on McMakin Road.
NewQuest Properties has submitted plans for the first phase of Lantana Town Center Phase II. The 15,285 square-foot multi-tenant retail building will be located on the north side of the FM 407 curve across from Kroger.