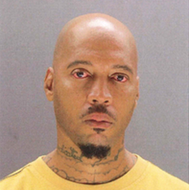 After a few weeks of investigation, Double Oak police have arrested a suspect accused of stealing items from a storage shed last month.
A resident in the 200 block of Ridgebriar Lane reported to police that someone entered their storage shed and removed property early July 23, according to a Double Oak Police Department news release on Tuesday.
Later, police found that the missing property had been sold to a Dallas pawn shop by 46-year-old Anthony Don Minor.
On Friday, Minor was taken into custody on a warrant for theft. He was booked into Dallas County Jail with no bond, facing a charge of theft of property valued between $100-750. He has two or more prior convictions, so the charge is enhanced to a state jail felony.
Double Oak police are still investigating multiple other burglaries, and requested anyone with information about the cases to contact Set. Clint Murphy at 972-355-5995.