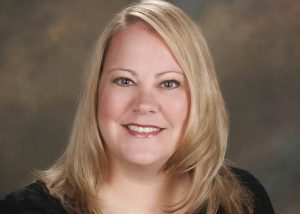 Dr. Janet Ogletree remembers the day 11 years ago when she took the plunge to open her own eye care practice in Flower Mound.
"We opened up cold in July 2006," she said. "I think we had only four exams that first month and built up from there. We just slowly grew."
Today, Ogletree Eye Care serves well more than that number of patients each day all at the same location at the southwest corner of Justin (FM 407) and Long Prairie Roads (FM 2499). Patients obviously like what she and her staff have done by honoring them with the Best of Denton County Award for the eighth time, including the last five years in a row.
Dr. Ogletree believes the reason for the honors and continued growth is the way she conducts her business and serves her patients.
"My philosophy is to be the best eye doctor I can be with every single patient and have my staff provide the best customer service possible," she said. "I think people come in and actually enjoy themselves when they are here. We have a very positive and caring staff."
Her staff includes opticians, optometric technicians, billing specialists, and administrative personnel. Also working with her is fellow therapeutic optometrist Dr. Kelly Visentine.
Dr. Ogletree grew up in Plano and received her Bachelor of Arts degree in biology from Baylor University in 1995. She earned her Doctor of Optometry degree from the University of Houston College of Optometry in 1999.
For the first seven years of her career, she worked for other optometrists in McKinney, Denton, and Garland.
"I obtained a lot of experience, learned what I liked and disliked about certain aspects of owning an optometric practice, and figured out what direction I wanted to go," she said. "I then decided I wanted to have my own practice."
Ogletree Eye Care provides multiple eye care services, including comprehensive vision and eye health examinations, contact lenses, designer eyewear and sunglasses, red/pink eye treatment, dry eye/allergy management, laser vision care, foreign body removal, diabetic eye examinations, ocular diseases, and Optomap digital retinal examinations.
Ogletree Eye Care serves people ages 4 and up, primarily from Flower Mound, Highland Village, Lewisville, Argyle, and Lantana. Dr. Ogletree, her husband, and their two children have lived in Lantana since 2003.
In addition to operating her eye care practice, Dr. Ogletree is a diplomate of the American Board of Optometry. "Being a diplomate requires me to obtain a certain level of continuing education that goes above and beyond what my license requires me to do," she said. "It is a voluntary process that not very many optometrists have achieved."
Dr. Ogletree is also a member of the American Optometric Association and the Texas Optometric Association and past president of the Northeast Texas Optometric Society.
That knowledge and experience are why Ogletree Eye Care has enjoyed so much success.
"We have grown steadily each year. We're busy and very blessed," Dr. Ogletree said. "We provide quality eye care in a friendly, caring, and comfortable environment."
Call Ogletree Eye Care at 972-355-5152.