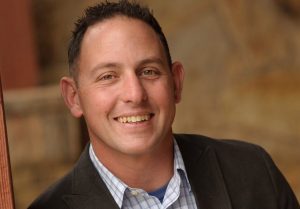 by Brandon Graham, Men's Minister & Connections Pastor, RockPointe Church
One of the rewarding yet challenging aspects of settling into a new community is finding a church home that fits your desires, needs, and beliefs. You can find a partial fit in almost every church. The challenge lies in finding all three in one place.
Start with Doctrine
Doctrine is the belief system a church follows and varies depending on denominational affiliation and the individuals that govern the church. It's important to know the church's doctrinal beliefs before getting comfortable with the music or the children's area.
Decide What Your Needs Are
Make a list of the "must haves" for your family in a church. Do you want childcare for your kids or do you want them in services with you? Do you want Bible Study classes before or after your worship service? Do you want to meet in Community Groups outside the church? Our church has one of the only Special Needs ministries in the community. We offer individualized care so families can have a time of personal worship and decompression during our services. These are just a few examples.
Know Your Desires 
Know what you "want" in a perfect church. Then realize there is no such thing as the perfect church. Is the music too loud? Does the sermon go longer than you'd like? Do they play the songs you like during worship services? These are questions we ask about our "wants."
Attend Services
Finally, get out there and visit a few local congregations and see what resonates with you and what doesn't. Websites can give you an idea of what the church believes and what ministries are available; but, nothing can take the place of first-hand experience. You should be able to get most of your questions answered by showing up on a Saturday or Sunday.
Regardless of your spiritual background or personal beliefs about God, I pray you will find this article helpful in finding your new faith family!
The Pastor's Place features columns written by a different area church leader each month.Call 940-728-8284 for more information.