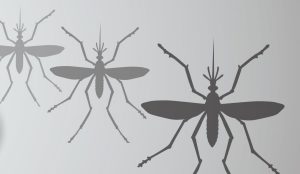 The city of Lewisville reported Monday that it has recently tested its second and third positive West Nile Virus mosquito traps of the year, including one near Highland Village Elementary School.
The city's second and third positive samples were collected on Thursday in western Lewisville, according to a city news release. One was taken from the residential intersection of Purgatory Pass and Cripple Creek Lane, which is near the border between Lewisville and Highland Village and just a few blocks from the school. The other sample was collected at the 800 block of College Parkway, west of Interstate 35E.
Trucks operated by Vector Disease Control International, the company contracted by the city, will conduct ground spraying/fogging within a half-mile radius of both locations on Tuesday and Wednesday, beginning around 9 p.m. each night, weather permitting, according to the news release.
The first positive sample was collected June 22, also in the western part of the city.
The insecticide being used is registered with the Environmental Protection Agency and poses minimal risk to people, pets and the environment, the news release said.