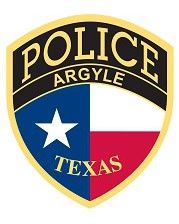 The following is a summary of incident reports recently made to the Argyle Police Department as compiled by the staff of The CTG:
A resident of Collin St., stopped an officer on May 1 to complain about a man who walks a small black dog unleashed each day and the dog chases chickens. In addition, the man said that Valvoline employees regularly speed on the street while test-driving vehicles.
At 9 a.m., that same day near FM 1830/407, a caller reported that a longhorn was stuck in a fence and was struggling to get its head out.
At 8:35 p.m., a 911 call was received reporting several dark-colored cattle loose near the I-35W 77 mile marker.
On May 2 at 6:10 p.m., a caller reported a loose cow on northbound I-35W near the FM 407 exit.
On May 5 at 8 a.m., an adult male called to report a maroon Hyundai was tailgating and driving dangerously. When they were at the Hwy 377 light, the caller reported: "He's a teenager; that explains it."
The same day at 10:11 a.m., the driver of a white Honda hit the back of a camper, but kept going; nearly hit a vehicle head-on then nearly rear-ended another vehicle, then ran a light on Hwy 377. There was airbag deployment and the driver was stopped in the 300 block of Hwy 377 and taken into custody. After all that he complained that the handcuffs were too tight.
On May 9 at 9:15 a.m., the Argyle Fire Department called to report a black baby bull on the loose near I-35W around the FM 407 exit.
On May 11, a brown calf was reported outside the fence on the northbound service road of I-35W near the exit at FM 407; the same location as on May 2. When the calf saw the officer approaching, it jumped back through the fence into its pasture.
On May 13 at 2:35 p.m., a hit-and-run was reported at Fuzzy's Taco shop. The black BMW X5 was unoccupied, but the lot has surveillance camera coverage.
At 8:15 p.m. on May 13, there were multiple calls about various loose animals on both sides of I-35W near FM 407. Several calls concerned a black cow loose and another caller reported a large herd of approximately 40 feral hogs.
On May 17 at 1:30 p.m., the "peek-a-boo" calf near the I-35W exit by FM 407 was outside its fence again. It jumped back inside its fence when the officer chased it.
On May 18 at 5:31 p.m., a 911 call came in reporting an older model, black Honda Civic was running cars off I-35W by riding between lanes and swerving in-and-out of traffic. It was tracked as far as Texas Motor Speedway, before it left the Argyle jurisdiction.
A homeowner in the 300 block of Sandy Cove placed a 911 call at 7:45 a.m., to report a group of roofers who had removed his roof; but he had no work of any kind scheduled. Come to find out, the roofing company had taken off the wrong roof and were in the process of replacing the caller's roof.
A 911 call from Argyle Town Secretary Kristi Gilbert at 9:37 a.m. on May 25 reported that a woman in a grey SUV had just run into the front of Argyle Town Hall. To be exact, she ran into one of the beams for the front porch, not all the way into the building. No one was hurt but the building.
On May 25, in a couple of sections of FM 407, burst bags of concrete made visibility a hazard for drivers. Officers had to close the road until the debris could be washed away.
The notorious black cow was reported loose again on May 30 at 7:50 a.m. This time, however, a brand of "823" was spotted on its right back leg. A possible owner was identified and a GPS lock code for the fence was requested from the wife of the owner.
At 3 a.m. on May 26, a 911 welfare call was received about a man lying in the grass just off the shoulder of I-35W near the 78 mile marker. He was unconscious, but woke up and stated he was an Army Ranger "fulfilling his life's plan." He stated he was walking from Sanger to Fort Worth. An officer dropped the man off at Buc-ee's in north Ft. Worth.