While many residents are familiar with how the Flower Mound Town Council takes an active role in shaping our community, I'd like to take the opportunity to express my gratitude to two people that have also made Flower Mound a great place to live – our County Commissioners Andy Eads and Bobbie Mitchell.
Commissioner Eads and Mitchell are part of the general governing body of Denton County. The Commissioners Court is comprised of the County Judge, who is elected countywide and presides over the full Court, and the four County Commissioners, each elected from one of the County's four precincts. The four County Commissioners have both countywide and precinct responsibilities. Each commissioner is responsible for construction and maintenance of County roads within his or her precinct.  The boundaries of Precinct 3 and 4 split Flower Mound, so we have the benefit of two commissioners looking out for our best interests.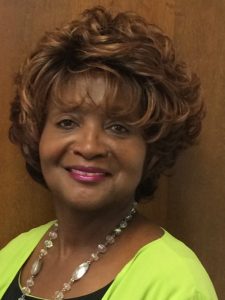 Precinct 3 Commissioner Bobbie Mitchell has been serving on the Commissioners Court since 1999, when she decided to pursue an opportunity to enhance the quality of life for all Denton County residents. Prior to her current role, Bobbie worked for GTE for 20 years in various management positions. Lewisville residents know Commissioner Mitchell quite well, as she has served on the City's Zoning Board of Adjustment, Planning and Zoning Commission, City Council Member, and even served as Mayor. During that time, she represented the cities of Lewisville and Highland Village, the Town of Flower Mound, and other cities on the Regional Transportation Council and the North Central Texas Council of Governments Executive Board.
Bobbie has also been a great asset to Flower Mound. She also helped secure the funding and managed the widening and completion of FM 3040, the FM 2499 DFW Connector project, FM 1171, FM 407, Dixon Lane, Garden Ridge, Spinks, Gerault/Morriss Roads. She also helped with the funding for the sound walls along FM 3040 and FM 2499, which have helped our residents enjoy their homes near these major corridors.
Commissioner Mitchell has also been crucial in Flower Mound's local economy. She partnered with Flower Mound in the creation of the Tax Increment Reinvestment Zone, which resulted in additional funding to create our hospital and River Walk development, including the future hotel. The Lakeside Business District has benefited from Bobbie's leadership, as she has also partnered with the Town to give rebates to incoming businesses that have brought new jobs to Flower Mound.  More than $1.2 million in Denton County funds have been allocated to the Library over the years thanks to her and Commissioner Eads' votes of approval.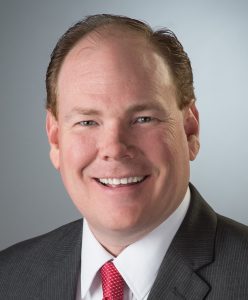 With a desire to help the residents and cities of Denton County, Andy was elected to serve on the Commissioners Court in 2007. Prior to being elected, he worked for the Town of Addison, where he held a variety of positions in the Town Manager's Office, Finance Department, and Human Resources. His background in working for a municipality assists him when he works and partners with the 17 cities in Precinct 4. Andy also has a background in real estate, where he was a top-producing realtor for RE/MAX DFW in Flower Mound, and was repeatedly named one of the "Best Realtors in DFW" by D Magazine. Real estate experience provides him a unique vantage point of understanding what makes Denton County so great and why people choose to make it their home.
He has served on the Commissioners Court during major growth periods in the County and has worked to increase mobility in Denton County and maintain the high quality-of-life Denton County residents enjoy. Andy is particularly focused on transportation improvements, and also serves on the Regional Transportation Council. He had a direct role in the widening and expansion of FM 1171, the FM 2499 DFW Connector improvements, and the new Denton County Southwest Courthouse located in western Flower Mound. These projects affect the daily lives of the vast majority of Flower Mound residents, including my own as a commuter. Some other mobility projects on the horizon that Andy is assisting with is the widening of Hwy 377 and I-35W.
When I asked Andy what he enjoys about being a County Commissioner, he cites the opportunity to advance major projects and improve the daily lives of residents. Another aspect he enjoys is bringing major employers to Denton County such as Target Distribution, Aldi Distribution, Tanger Outlet Malls, Farmers Brothers Coffee, and Charles Schwab. I share in his excitement when we have the opportunity to bring high-quality jobs to the area, diversifying our economy to decrease reliance on property taxes.
It's no secret that our County Commissioners are hard at work serving the Flower Mound community. These two leaders are passionate about helping citizens and working with municipalities, the State and Federal Governments to make Denton County flourish under their leadership.
If you have a moment, please take the time to reach out to them to say "thank you." Their jobs often go thankless, as they work behind the scenes to get the job done. Commissioner Andy Eads can be reached at [email protected] and Commissioner Bobbie Mitchell can be reached at [email protected]