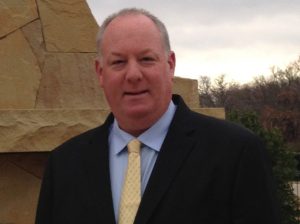 May 15 Council Meeting Swearing-In and Remembrance Dedication for the late Mayor Pro-Tem Steve Durbin
Please join your friends and neighbors for the swearing-in of newly elected mayor and council members as they begin their new 2-year term. This evening will be a very special one as the town remembers and pays tribute to former Mayor Pro-Tem Steve Durbin. The meeting begins at 7 p.m. and all are invited to attend and take part.
Thank You Election Judge Don Brittain and Election Workers
Double Oak thanks Election Judge Don Brittain and the following election workers: Phil Mulvey, Joyce Brittain, Joan Delashaw, Nancy Barclay, Jaunita Quintanilla and Art Quintanilla for their dedication and long hours of work to ensure the election process is handled professionally and smoothly.
Fiscal Year 2017-2018 budget planning and work begins soon
Budget discussions will begin in June to prepare for the next fiscal year which begins on October 1st. The current fiscal year operating budget is balanced without bringing over reserve funds from the balance sheet. Double Oak's ad valorem property tax rate is 0.23240 per $100, which is one of the overall lowest in all of Denton County. Part of the budget planning discussions will be developing the maintenance and operations proposed budget and setting the appropriate tax rate. Our town recently received another clean and very good annual audit report. The town has very little debt and does not have any finance bond indebtedness. Double Oak primarily operates on the principle philosophy of pay as we go and keep a good sound financial reserve for emergencies, operations of the town and unexpected business items that pop up. Council welcomes residents to attend our meetings and budget workshops as we proceed preparing the next fiscal year budget. Let me finish by saying that I do believe our town needs additional revenue to keep it in good financial shape and to adequately take care of today's municipal needs and financially prepare for the future needs of our town.
Waketon Road Widening – Drainage Improvement Project Preliminary Information
At the March 6, 2017 meeting, the Town Council approved the interlocal agreement between the town and Denton County for the Waketon Road widening and drainage improvement project. The town also approved the engineering services contract.
Engineer design plans began 2009-2010 and are 80%-90% complete
Waketon Road Widening and Drainage Improvement Project shall be from Cross Timbers Drive to Chinn Chapel Road
Engineering and utility crews will be placing survey and utility markers
Requires easements and right-of-way for drainage, sidewalks, roadway improvements and planned round-a-bout
Anticipate future public meeting during final design phase
Anticipate going out for bids Fall 2017
Anticipate construction beginning 2018 and duration approximately one (1) year
Concrete roadway construction with street curbs and gutters and storm drains with underground storm water pipes
Sidewalk path planned on the south side
Improve roadway safety, provide for sidewalk on north and improve storm drainage; the roadway width will increase (approx. 7ft each side) from current est. 22ft width to est. 36ft width
Improve from narrow 2-lane asphalt roadway to a wide 2-lane concrete road with center turn-lane
Round-A-Bout similar to the one at Dixon Ln. will be constructed at Waketon – Chinn Chapel intersection by Town of Flower Mound
If you have questions, please contact Charlie Wright, Director of Public Works, [email protected] or (972) 539-9464. Check the town website for ongoing updates www.double-oak.com.
Annual DOVFD July 4th Parade and Picnic
Fire Chief Mike Ayers and members of the DOVFD are already making preparations for this wonderful annual event. They need volunteers to help set up and break down, people to help with food, drinks and games. Students in need of volunteer community service hours for school and other organizations find this is a perfect and easy way to pick up some of those required hours. Needed are items or services to auction off with all proceeds going to the fire department. You can find more information about the DOVFD and annual 4th of July parade and picnic at www.dovfd.org.  If you wish to volunteer or donate-sponsor items, please contact the DOVFD Fire Station at (972) 539-7683 or Chief Ayers or Captain Kathy Heimerdinger.
Remember to start getting those floats and other items ready for the parade. Let's make this year's event one of the biggest and best ever. There will be lots of good food, drinks, music, fun for kids and adults, and neighbors to visit.
Town Council to Discuss Types of Businesses Wanted in Town and Zoning
Members of the Town Council want to discuss types of businesses they think are wanted in Double Oak and related zoning issues. This topic will be on future agendas with citizens and interested parties encouraged to attend meetings and workshops. As the process moves forward, Council at some point will ask for this to go before the Planning and Zoning Commission then they will make recommendations to Council.
Code Enforcement: Tree limbs required 12-ft or higher over streets
Charlie Wright, our code enforcement officer, patrols the town monthly for the protection, and promotion of health, safety, property values and environment. It's a tough and necessary position that the town, residents and court take seriously. The town reinforces that residents need to look at their property, particularly tree limbs that hang over/into a street and ensure they are trimmed up to 12ft or higher above the street surface as required by town ordinance. The most common property code enforcement violations are: tall grass and weeds, trash and debris, junk vehicles, right-of-way obstructions/low tree limbs, stagnant pools, property maintenance, working without a permit, vehicles parked on grass, brush and mulch piles for extended periods, signs posted illegally in right-of-way. The town appreciates and thanks residents who have already addressed issues on your property including the trimming up of low limbs over streets. When you receive a code enforcement letter from the town, please comply immediately and contact Charlie.
Town Secretary Email Information Group
Town Secretary Charlotte Allen began this information email group several years ago. It is used as a tool for town hall to get information out fast to our residents. If you wish to be added, please email Charlotte at [email protected] Town information can always be found on the town's website at www.double-oak.com
Double Oak Women's Club News
Double Oak is appreciative and honored that the DOWC supports the Double Oak Volunteer Fire and Police Departments. They will be recognizing the DOPD during National Police Week which runs May 14–20.
The town thanks DOWC President Mary Beste and the 2016-2017 Board Members and Standing Committees for their work over the last year. And, we welcome and look forward to working with incoming DOWC President Billie Garrett and the 2017-2018 Board and Committees. Ladies, Double Oak Thanks You All!
Visit the DOWC website at www.doubleoakwomensclub.com.
Double Oak Youth News
Congratulations to Girl Scout Kate Burdine, daughter of David and Cindy, on achieving the Girl Scout Gold Award.
Congratulations to Girl Scout Zoe Rodriguez, daughter of Joe and Leah, on achieving the Girl Scout Gold Award.
Congratulations to Boy Scout Walker Skelton, son of Patrick and Christi, on achieving an Eagle Scout Award.
Happy Mother's Day – Sunday, May 14
The town extends special wishes of appreciation to all mothers, grandmothers and ladies on Mother's Day.
Memorial Day – Monday, May 29
"A day of remembrance for those who have died in service of the United States of America"