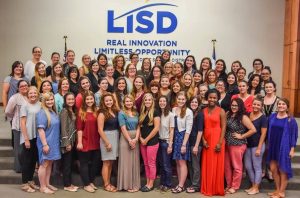 Lewisville ISD (LISD) voters on Saturday approved the district's $737 million bond package referendum, with nearly 63 percent of voters in favor of the bond.
The package will provide a new career and technology center, additional classrooms and safety and security upgrades across all our campuses.
To build this bond package, a diverse 80-person volunteer committee of local leaders, parents, grandparents and teachers from across LISD spent four months studying the needs of our district, touring schools and talking to teachers and principals.
"Our hope is for every student to graduate from LISD with the college and career ready skills to be successful in the 21st century workforce," said Dr. Kevin Rogers, LISD Superintendent. "The elements in this bond package are crucial to achieving that goal.
"We are grateful that our community has entrusted us with the education of its students and also supported us through this bond," he added. "We look forward to implementing this bond package and will keep our community informed and engaged throughout the process."