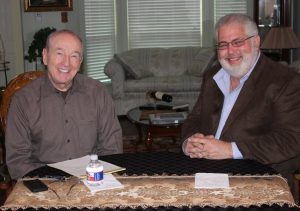 Another resident of our beautiful town has decided to throw his proverbial hat in the ring to run for the Place 5 seat on the Flower Mound Town Council.
Claudio Forest is Chairman of the Flower Mound Planning and Zoning Commission and has been active in civic affairs for many years. A 17-year resident, Mr. Forest and his wife have two daughters, both of whom graduated from Flower Mound High, attended college and later became homeowners in our town. Vice-president of a national construction company, with an office in Flower Mound, Forest has been in the commercial end of construction management for 36 years.
Other activities include President of the Summit Club, the oldest civic group in town and one of the most generous, giving their time and effort at many local events. In a press release promoting his candidacy, Mr. Forest said he seeks to restore steady, honest and thoughtful decision making to the Place 5 seat. Additionally, the P & Z Chair stated that he has consistently exhibited the critical skills of listening to resident concerns and ensuring those concerns and questions are answered accurately and respectfully. Moreover, he believes that all residents should have a chance to be heard and present their case in order to ensure a successful future for our community.
Again, regarding his candidacy, he said, "With the support of the voters of Flower Mound, I eagerly look forward to continuing my service to the community we love by providing balanced leadership with true integrity." In the accompanying video Mr. Forest answers questions about his reasons for running and his image of the town's future. His opponent, Councilman Itamar Gelbman was interviewed last week.
For more info on the candidate: www.facebook.com/ClaudioForestFlowerMound
Bob Weir is a former NYPD officer, long-time Flower Mound resident and former local newspaper editor.