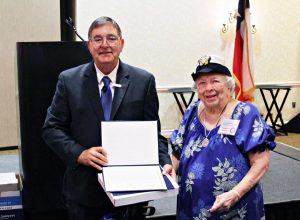 Roberta DuTeil of Bartonville received a 2016 Congressional Veteran Commendation from Congressman Michael Burgess on Thursday for her service in the Navy during World War II.
The commendation was presented during the annual Highland Village Salute Our Veterans Luncheon at the Hilton Garden Inn in Lewisville.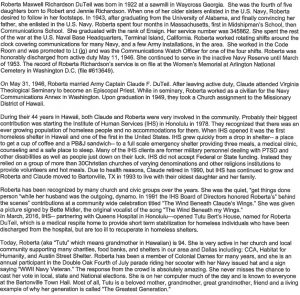 Roberta, known as "Tutu," is the mother-in-law of Bartonville Town Councilman Jim Langford.