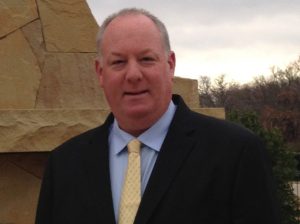 Waste Management Customer Service News
Recycle credit on next WM quarterly statement: The Town of Double Oak has accepted the refund offer from Waste Management for their mishandling of recycle material. The amount of $4.60 will be reflected as a credit on customers' next quarterly statement. The credit formula was the same used consistently for each entity with some cities accepting the credit payment on behalf of their residents to be used for a common municipal purpose. Double Oak requested Waste Management to credit each customer account.
Better and easier access to Waste Management DFW Landfill: Waste Management and Double Oak are partnering to provide once per month landfill privileges for Double Oak residents. You can take one standard passenger truck bed of refuse to the WM-DFW Landfill, located in Lewisville. You no longer need a pass from Town Hall. Instead, simply take a copy of your trash bill and a photo ID with matching address. This is an increase from 4 to 12 landfill accesses a calendar year.
Deputy Town Treasurer Bob Schram (1948-2016)
It is with much sadness to inform town citizens of the passing of Deputy Town Treasurer Bob Schram.  Bob, along with his loving and caring wife Karen, was a resident of Carruth Estates. Bob served as the Carruth Estates HOA treasurer for many years and did an outstanding job. He did it so well, that when the position of deputy treasurer became open, the town approached him and he accepted the council appointment.
Bob served his neighborhood and town with great dedication. I've heard many across our town speak highly of Bob and Karen over the last few days. Karen and daughter Kerstin held a luncheon in Bob's honor and it was nice hearing the many stories about Bob helping others during his lifetime, his attention to detail when working on a project, his driving habits and his enormous love for family and friends.
Rest in peace Bob.
Veterans Day
Veterans Day is Friday, November 11th and on behalf of the Town of Double Oak, we extend our thanks and our prayers to those who are serving and have served their country. Take a moment on Veterans Day to remember these Great Americans and God Bless them for their service.
Double Oak Women's Club News
DOWC's Annual Auction is November 15 at 7 p.m. at Town Hall. All proceeds go to the Double Oak Volunteer Fire Department who so generously serve our town as well as the surrounding community.
As always, the DOWC is looking for items to be donated for the auction. The items can be arts & crafts (new or homemade), specialty home-baked goods, personal or business services, tickets for sporting events, collector's items, vacation accommodations, gift baskets, or anything that you think will encourage aggressive bidding for this great cause.
If you have items to donate, please drop them off to a board member before the 15th, or drop off at Town Hall between noon and 5 p.m. on November 15th.
Doors will open at 6:45 p.m. if you would like to preview the items prior to the auction.
If you have questions, please contact one of the Community Service Chairwomen: Becky Weber – [email protected] or Kathy Shake – [email protected].
Please check the DOWC website at www.doubleoakwomensclub.com for more information on their upcoming auction and their December Children's Winter Holiday event.
Town Christmas Tree Lighting Ceremony
This year's tree lighting will take place on Monday, December 5, at 6 p.m. in the JB Wright Park next to town hall. Residents are encouraged to attend and guests from adjoining communities are invited to join us. A "Special Guest" usually shows up to kick off the Christmas season and visit with the children.
Santa rides around town with the Double Oak Volunteer Fire Department on Sunday, December 11.   Watch for signs and check the town and DOVFD websites for more information at www.double-oak.com and www.dovfd.org.
May 2017 Municipal Election
Town Secretary Charlotte Allen and her staff are preparing for the May municipal election. Town officials' seats expiring in May are:
Mayor Mike Donnelly
Councilman Dr. Ara Minassian
Councilman Steve Durbin
Please check the town website for future May election information and you are always welcome to contact town administration staff who will be glad to assist you.
On behalf of the Double Oak Town Council and all Town Employees,
THANK YOU TO OUR VETERANS
and Happy Thanksgiving!